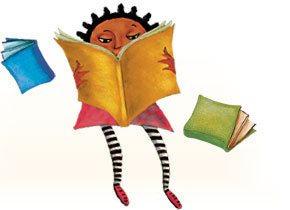 Keep your kiddos reading this summer with this great program-
Barnes and Noble Summer Reading-Imagination's Destination!!!!
*No need to sign up.... just go to their page and follow the steps below. The best part, after reading 8 books, they earn a free book from Barnes and Noble!!!
*Simply download the Reading Journal found HERE, and mark down the 8 books.
*Take the filled in Reading Journal in to your local Barnes and Noble, and your kiddos can pick out a free book from the list in the journal.
***I highly recommend downloading the Teaching Kit. It contains all kinds of great ideas, activity sheets and includes the Reading Journal. * note the teaching kit is 14 pages long so I am just printing the pages as needed.
Keep those young imagination's active with new adventures everyday by reading this summer!!! =)