*this post may contain affiliate links. see disclosure.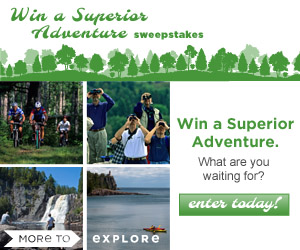 Minnesota has more than 15,000 lakes, hundreds of state and local parks, and so many idyllic views, you can't count them all!
Enter the Explore Minnesota Sweeps for a chance to instantly win 1 of over 400 prizes.
To enter click the banner and enter your name (first and last), email and mailing address.
Good Luck to Everyone!!! ~ Amanda =)