*this post may contain affiliate links. see disclosure
I'm from Indiana & this NEW popcorn jumped out at me!
Popcorn, Indiana wants you to meet the newest member of their popcorn family. NEW FIT Popcorn! If you are like me & always looking for healthier snacks that are also yummy.....Check out Popcorn Indiana!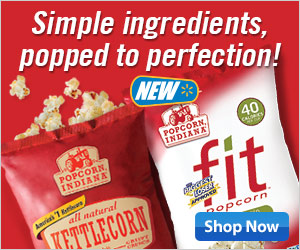 Smart Never Tasted So Good
• 40 Calories or Less Per Cup
• All Natural
• Gluten FREE
• Whole Grain
• Zero Trans Fat
• Sea Salt and Olive Oil flavors are Non-GMO Project Verified