*this post may contain affiliate links. see disclosure
It's never too late to make your dream a reality, & they want to hear about it!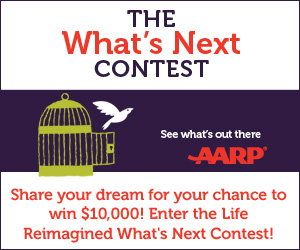 My dreams were always simple- family, happy home, and having kids. Really feel like they have come true, but still have a couple that $10,000 could sure help with.... how about you guys?! =)



<--Click the banner now and check out the Life Reimagined What's Next Contest.
~One lucky winner will receive the grand prize of $10,000 and three finalists will win $1,000 each to help make their next moments a reality.
G
iveaway open to US resident
s 18+ & ends 10/26/2013
Enter the What's Next Contest HERE.
Good Luck to Everyone!!! =)